Fit-for-Purpose Miniature NIR Spectroscopy for Solid Dosage Continuous Manufacturing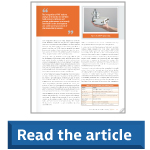 Near infrared (NIR) spectrometers have long been the PAT tools of choice for pharmaceutical and industrial scientists seeking to gain both physical and chemical information from their samples.
See how the use of miniaturized spectrometers enables analytical quality-by-design (QbD) and continued process improvement
Read case studies where an ultraportable NIR instrument is used for a continuous manufacturing process for tablets.
For continuous manufacturing, NIR can be used as a supervisory tool for multiple critical quality attributes of a drug product.
MicroNIR Enables Smart Farming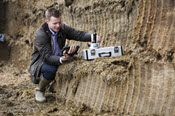 The MicroNIR 1700 spectrometer has been adapted to create a new handheld product, the NIR4 Farm, for the analysis of nutrient content in animal feed on farms. NIR4 Farm is powered by Aunir's NIR calibration models and is sold in the UK and Ireland by AB Vista and Premier Nutrition. NIR4 Farm analyzes grass silage, maize silage, whole crop silage, fresh grass, and moist concentrate feed.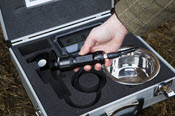 Created for farmers and animal nutrition advisors, NIR4 Farm is the first handheld NIR system that operates with a custom-built app installed on a small rugged tablet. It connects to a personal NIR4 Farm web portal to track results, identify trends, and share information on forage quality.
For more information, visit the website.
Readying the MicroNIR Spectrometer for Industry-Recognized Process Automation Tools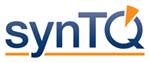 Viavi has collaborated with Optimal Automation Ltd. to integrate the MicroNIR spectrometer with their flagship product, synTQ, the industry-leading PAT knowledge management software package. synTQ collects data from instruments monitoring manufacturing processes, such as data from a MicroNIR spectrometer installed on a fluid bed dryer or a granulator.
MicroNIR Pro v2.2 Release
We are pleased to announce that version 2.2 of MicroNIR Pro software is now available. Version 2.2 features full support of the MicroNIR transmission fixture, improved tools for method transfer to other instruments and computers, as well as minor bug corrections.
The software is available for immediate download from the MicroNIR customer support portal. All owners of MicroNIR Pro and Pro Lite have access to the portal and should have received an e-mail with login credentials. If you have not already done so, please consider upgrading your software version today.
MicroNIR User's Group
MicroNIR users and integrators will share their experiences and applications in solving problems in pharmaceutical manufacturing, law enforcement, and food integrity. We'll also present innovative chemometric modeling and PAT software management tools and hands-on demonstrations of our new MicroNIR products. See the complete agenda.

Register to join us for the User's Group meeting Thursday, January 28, at the Crystal Gateway Marriott in Arlington, VA, immediately following the IFPAC 2016 conference.
The ultra-compact, cost-effective MicroNIR spectrometer measures wavelengths of 950 – 1650 and is USB powered or wireless. Offering the highest performance-to-price ratio in the industry, the ubiquitous MicroNIR integrates all components into a small unit suitable for convenient, portable use in the field as well as on-line or at-line process monitoring and control. The MicroNIR enables real-time, non-destructive evaluations anywhere. For more information, visit our website or contact us.