If you're ready to put your engineering skills to work protecting the world's currencies and managing light to enable advanced technologies like 3D sensing, keep reading.
Our 2-year Early-Career Program, based in our Santa Rosa, California facility, lets you explore the latest optical solutions with industry leaders and discover where you can best utilize your unique talents in the ever-expanding world of VIAVI optical expertise.
This is a rotational program, which means you will work with a variety of teams regularly and gain exposure to every facet of our world-renowned technology:
Optical coatings
Optical filters (including 3D Sensing Filters)
Anti-Counterfeiting Security Technology
Miniature Spectroscopy
Special-effects pigments and custom colors
Large-scale optics
The program will also give you hands-on experience with a rotation in one of our manufacturing areas, giving you a unique opportunity to say, "I helped build that!" 
You'll get this exposure at an organization that is sought after by companies and governments all over the world to deliver unparalleled security to the world's currencies and the ultimate in safety and performance for consumer electronics and spectrometry.
Jump-start your VIAVI career by applying for the OSP Early-Career program now.
Full-time job
Enjoy a full-time job as you explore, connect, and lay the foundation for your career.
Locations
Santa Rosa, CA USA
Rotation
Maximize your exposure by working with multiple R&D teams across various products.
2-Years
Spend two years exploring ways to thrive as a part of an industry leader.
Grow with VIAVI
At the end of your 2-year rotation, you'll join a VIAVI team with strong connections and the support you need to thrive.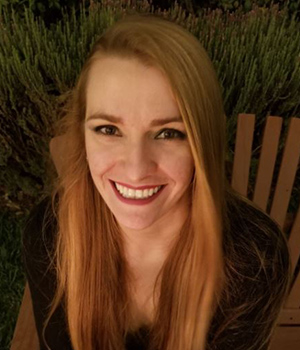 "My participation in the Engineering Development Program set me up for success both in my current position and my career as a whole. The rotations through R&D and other support departments provided excellent background in product and process development, which has proved invaluable in my role as a process engineer."
Gwendolyn Church
Coating Process Engineer
---
Explore all of our Early-Career Programs.
---