News Releases
VIAVI Unveils Industry's First 3GPP-Compliant 5G Core Emulator, Accelerating Network Development to Speed 5G Deployments
Wednesday, October 31, 2018
VIAVI is leading the way from the lab to the field with 5G testing, validation and assurance solutions for the complete network lifecycle.
San Jose, Calif., October 31, 2018 – Viavi Solutions Inc. (VIAVI) (NASDAQ: VIAV) today introduced the TeraVM 5G Core Emulator solution, the first mobile core emulator compliant with 3GPP standards, empowering faster 5G network development and deployment. With this addition to the TeraVM family and RANtoCore™ portfolio, VIAVI enables complete, end-to-end 5G base station testing and validation, simplifying the development lifecycle of gNodeB (gNB) base stations for a more agile, 3GPP-compliant network.
Service providers and network equipment manufacturers are challenged to advance their 5G plans in the face of changing and maturing 3GPP specifications. The TeraVM 5G Core Emulator enables gNB RANtoCore testing and validation before the core network is available, allowing Radio Access Network (RAN) engineers to control their own test environment with an emulated core network that is always available. The software-based 5G Core Emulator eases evolution to a converged RAN and core network, helping service providers future-proof their network for tomorrow's 5G service without disrupting delivery to subscribers today.
"The industry-first TeraVM 5G Core Emulator enhances our complete RANtoCore offering and proves yet again that VIAVI is at the forefront of the evolution to 5G, enabling our customers to be first to market in alignment with 3GPP standards," said Ian Langley, Vice President and General Manager, Wireless Business, VIAVI. "Equipment manufacturers and service providers alike have made substantial investments in 5G. Their commercial success or failure will hinge on rigorous test, validation, monitoring and assurance, from R&D development through deployment, activation and operation."
Operating in a virtualized environment with a small, portable form factor, the exceedingly scalable TeraVM 5G Core Emulator solution offers a controlled test environment that simplifies troubleshooting and speeds performance optimization. This solution can be configured to match specific RAN test needs, supporting both standalone (SA) and non-standalone (NSA) 5G variants, as well as IoT, VoLTE and legacy 2G, 3G and 4G RAN architectures.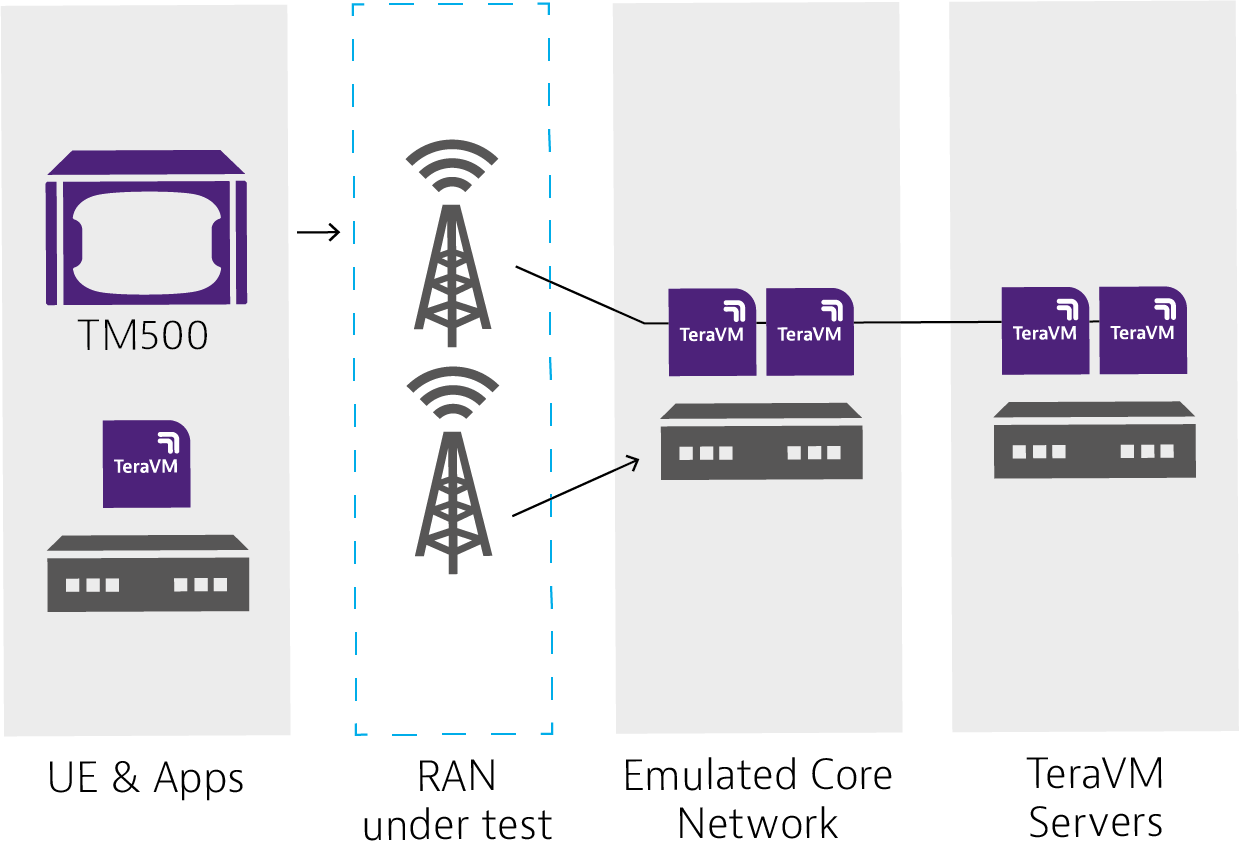 VIAVI offers a range of 5G validation, deployment and assurance solutions that accelerate testing, facilitate network evolution and speed time to market. Included in the VIAVI RANtoCore portfolio, the TM500 Network Tester has seen significant market adoption for testing throughout the 5G R&D lifecycle. Largely regarded as the de facto standard for wireless network testing, the 3GPP-compliant TM500 also is used by service providers to stress-test network performance prior to launch of new services. Together with the new 5G Core Emulator, TeraVM family and NITRO Mobile solution, VIAVI offers a powerful combination of end-to-end testing, validation and assurance solutions that support the complete 5G network lifecycle from the lab to the field.
---
About VIAVI
VIAVI (NASDAQ: VIAV) is a global provider of network test, monitoring and assurance solutions to communications service providers, enterprises, network equipment manufacturers, civil, government, military and avionics customers, supported by a worldwide channel community including VIAVI Velocity Partners. We deliver end-to-end visibility across physical, virtual and hybrid networks, enabling customers to optimize connectivity, quality of experience and profitability. VIAVI is also a leader in high performance thin film optical coatings, providing light management solutions to anti-counterfeiting, consumer electronics, automotive, defense and instrumentation markets. Learn more about VIAVI at www.viavisolutions.com. Follow us on VIAVI Perspectives, LinkedIn, Twitter, YouTube and Facebook.