Jump-start your career with an adventure!
Work with—and learn from—the world's best network test and optical security experts.
We have limited openings in our unique 2-year Early-Career Program that lets you learn from, work alongside, and collaborate with the industry's best and brightest minds to push boundaries and find new solutions for some of the world's largest companies and government organizations.
These are a full-time positions that expose you to multiple technologies and R&D teams. When you "graduate" from this once-in-a-lifetime opportunity, you'll join one of our teams with strong connections and the support you need to thrive.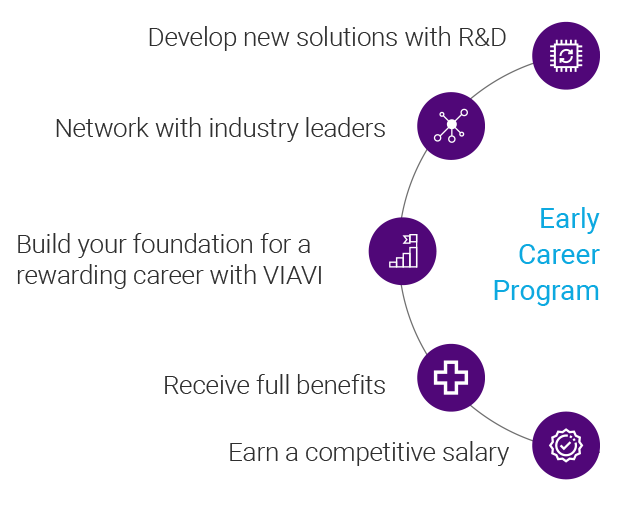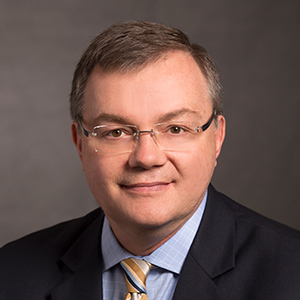 "The Early-Career Program is a strategic imperative for the future of VIAVI."
Oleg Khaykin
President and Chief Executive Officer
Choose your program
Network and Service Enablement
Explore, connect, and learn all about our Network and Service Enablement solutions. VIAVI is the leader in tools and intelligence that help Service Providers, NEMs and IT organizations build, test, certify, monitor, maintain, optimize and troubleshoot complex physical and virtual networks.
There's no better place to jump-start your career.
Optical Security and Performance Products
Work alongside the world's best optical security experts. VIAVI is the world's expert in delivering light management and optical coatings that help protect the world's banknotes from counterfeiters, enhance the colors we see, and enable advanced technology such as 3D sensing.
It's the perfect place to start your career.
"The rotational program was one of the best decisions I could have made after graduation to advance my career both as an engineer and a leader. VIAVI's hands on approach combined with new projects every 6 months will make sure you are challenged and growing at an incredible pace."
Aman Patel
Explore VIAVI
Join our latest event
We would love to meet you at our next campus event.
We are committed
Check out our Environment, Social, and Governance.
---